The Gender of Pseudotranslation in the Works of Marie-Jeanne Riccoboni, Mme Beccari and Cornélie Wouters
Abstract
While authorship recognition was a challenge for all eighteenth-century aspiring writers regardless of their gender, the social position of women was such that public claims of authorship and ownership over a text were even less self-evident in the public sphere. As will be illustrated in this article, female writers especially made extensive use of transfer strategies (such as translation and pseudotranslation) to establish their authorship, thereby turning paratext and narrative into a dynamic maneuvering space. Considered from a gender perspective, the challenge for eighteenth-century female writers was to gradually "invent" themselves, or rather establish a voice of their own. Taking on a different (cultural) persona—even if only on a paratextual level—could provide them with a discursive "platform" from which they could negotiate their way into the literary field. In order to illustrate this gender-specific emancipatory quality of pseudotranslation, as established mainly in their paratexts, the present article proposes a comparative analysis of their forms and functions in the career and oeuvre of three eighteenth-century French women writers, Marie-Jeanne Riccoboni, Mme Beccari and Cornélie de Wouters, who all made extensive use of pseudo-English fiction.
References
André, Valérie, and Huguette Krieff. Dictionnaire des femmes des Lumières. Droz, 2015.
Anon., Année Littéraire, « Mémoires de Fanni Spingler, Histoire angloise », Tome II, Lettre III, 1781.
Anon., Journal de Littérature, des Sciences et des Arts, t. 2, Paris, 1783.
Beccari. Lettres de Milady Bedfort, traduites de l'anglois. Paris, 1769.
Beccari.Mémoires de Lucie d'Olbery, traduits de l'anglois. Paris, 1770.
Beccari. Milord d'Ambi, histoire angloise. Paris, 1778.
Beccari. Mémoires de Fanny Spingler, histoire angloise. Paris, 1781.
Beccari. De Gevaaren van den Laster, in een Briefwisseling tussen Miss Fanni Spingler, en haare vrienden: door E. Bekker, wed. Wolff. 's Graavenhaage, 1791.
Bostic, Heidi. The Fiction of Enlightenment. Women of Reason in the French Eighteenth Century. University of Delaware Press, 2010.
Buijnsters, Piet. "Betje Wolff als vertaalster: opvattingen en praktijk." Ars & Ingenium. Studien zum Übersetzen. Festgabe Frans Stoks zum 60. Geburtstag, Maarssen, 1983, pp. 219-230.
Candler Hayes, Julie. Translation, Subjectivity and Culture in France and England, 1600-1800. Stanford UP, 2009. DOI: https://doi.org/10.11126/stanford/9780804759441.001.0001
Cauquelin, Anne. L'art du lieu commun. Du bon usage de la doxa. Seuils, 1999.
Cointre, Annie. Florence Lautel-Ribstein, and Annie Rivara, editors. La traduction du discours amoureux (1660-1830). CETT, 2006.
Cointre, Annie. "Garrick and Colman's The Clandestine Marriage. translated by Mme Riccoboni and the Baronne de Vasse." Translators, Interpreters, Mediators: Women Writers 1700-1900, edited by Gillian Dow, Peter Lang, 2007, pp. 73-82.
Cook, Elisabeth. Epistolary Bodies: Gender and Genre in the Eighteenth-Century Republic of Letters. Stanford UP, 1996.
Crosby, Emily A. Une romancière oubliée, Mme Riccoboni : sa vie, ses oeuvres, sa place dans la littérature anglaise et française du XVIIIe siècle. Slatkine Reprints, 1970.
Ferrand, Nathalie. "Les romans de Mme Riccoboni en Allemagne au XVIIIe siècle." Mme Riccoboni. Romancière, épistolière, traductrice, edited by Jan Herman, Kris Peeters and Paul Pelckmans, Peeters, 2008, pp. 287-301.
Grieder, Josephine. Anglomania in France: 1740 – 1789, Fact, Fiction and Political Discourse. Droz, 1985.
Gürçağlar, Şehnaz T. "Pseudotranslation on the Margin of Fact and Fiction." A Companion to Translation Studies, edited by Sandra Bermann and Catherine Porter, Wiley-Blackwell, 2014, pp. 516–527. DOI: https://doi.org/10.1002/9781118613504.ch39
Gürçağlar, Şehnaz T. "Chaos before Order. Network Maps and Research Design in DTS," Meta, 524, 2007, pp. 724-743 DOI: https://doi.org/10.7202/017694ar
Guzmán, María Constanza. "Translation North and South: Composing the Translator's Archive." Traduction et conscience sociale/Translation and Social Conscience: Around the Work of Daniel Simeoni, special issue of TTR : traduction, terminology, rédaction. vol. 26, no. 2, 2013 (published in 2016), pp. 171–191.
Jeandillou, Jean-François. "Pseudogynies hétéronymiques." Poétique, vol. 2, no. 162, 2010, pp. 177–186. DOI: https://doi.org/10.3917/poeti.162.0177
Kaplan, Marijn S., editor. Translations and Continuations: Riccoboni and Brooke, Graffigny and Roberts. Pickering & Chatto, 2011.
Klaus, Carrie. "Une école des moeurs & de la morale: How the Wouters Sisters made English Theatre French." De la traduction comme commentaire au commentaire de traduction. Palimpsestes, vol. 20, 2007, doi:10.4000/palimpsestes.95. Accessed 28 June 2015. DOI: https://doi.org/10.4000/palimpsestes.95
Langford, Paul. Englishness Identified: Manners and Character, 1650-1850. Oxford UP, 2000. DOI: https://doi.org/10.1093/acprof:oso/9780199246403.001.0001
Lanser, Susan S. Fictions of Authority: Women Writers and Narrative Voice. Cornell UP, 1992.
Martens, David and Beatrijs Vanacker, editors. Scénographies de la pseudo-traduction, special issue of Les lettres romanes, vol. 67, no. 3-4.
Nicholls, James C., editor. Madame Riccoboni's Letters to David Hume, David Garrick and Sir Robert Liston 1764-1783. SVEC, 1976.
Pym, Anthony. Method in Translation History. St Jerome Publishing, 1998.
Pym, Anthony. "Cross-Cultural Networking: Translators in the French-German Network of Petites Revues at the End of the Nineteenth Century," Meta, vol. 52, no. 4, pp. 744–762. DOI: https://doi.org/10.7202/017695ar
Riccoboni, Marie-Jeanne. Amélie, sujet tiré de M. Fielding, OEuvres complètes de Mme Riccoboni, nouvelle édition, Avec une Notice sur la vie et les ouvrages de l'auteur, et ornée de six gravures. 1762. Foucault, 1818.
Riccoboni, Marie-Jeanne. Lettres de Mistriss Fanni Butlerd, à Milord Charles Alfred de Caitombridge, Comte de Plisinte, Duc de Raslingth, Écrites en 1735; Traduites de l'Anglois en 1756, par Adélaïde de Varançai. Amsterdam, 1757.
Riccoboni, Marie-Jeanne. Lettres de Juliette Catesby à Milady Henriette Campley, son amie. Amsterdam, 1759.
Riccoboni, Marie-Jeanne. Briefe der Milady Juliane Catesby, an die Milady Henriette Campley, ihre Freundin, aus dem englischen und französischen ins teutsche übersetzt. Frankfurt, 1761.
Riccoboni, Marie-Jeanne. Briefe der Milady Juliane Catesby an die Milady Henriette Campley ihre freundin, durch eine neue Vortsetzung vermehrte Ausgabe. Frankfurt und Leipzig, 1761.
Riccoboni, Marie-Jeanne. Histoire de miss Jenny, écrite et envoyée par elle à milady, comtesse de Roscomonde, ambassadrice d'Angleterre à la cour de Dannemark. Brocas et Humblot. 1764.
Riccoboni, Marie-Jeanne. Lettres de Milord Rivers à Sir Charles Cardigan entremêlées d'une partie de ses correspondances à Londres pendant son séjour en France, Humblot, 1776. 2 vols. Edited by Olga B. Cragg, Droz, 1992.
Riccoboni, Marie-Jeanne. Briefe der Mistriss Fanni Butlerd an Lord Karl Alfred von Kaitombridge, aus dem französischen neu verteutscht. Frankfurt am Main, 1781.
Riccoboni, Marie-Jeanne. Briefe von und an Lord Rivers, während seines zweiten Aufenthalts in Deutschland. Aus dessen Originalpapieren übersetzt. Leipzig, 1782.
Sartori, Eva Martin. The Feminist Encyclopedia of French Literature. Greenwood, 1999.
Simon, Sherry. Gender in Translation: Cultural Identity and the Politics of Transmission. Routledge, 1996.
Toury, Gideon. Descriptive Translation Studies and Beyond. John Benjamins, 1995. DOI: https://doi.org/10.1075/btl.4
Vanacker, Beatrijs. Altérité et identité dans les "histoires anglaises" au XVIIIe siècle. Contexte(s), reception et discours. Brill/Rodopi, 2016. DOI: https://doi.org/10.1163/9789004324770
Van Dijk, Suzan, "Vrouwen en hun Republiek der Letteren. Internationale contacten tussen schrijfsters voor de feministische golven." Tijdschrift voor Vrouwenstudies, no. 17, 1996, pp. 235-253.
Wouters, Cornélie. Les Aveux d'une femme galante, ou Lettres de madame la marquise de***, à myladi Fanny Stapelton. Paris, 1782.
Wouters, Cornélie. Le Nouveau continent. Paris, 1783.
Wouters, Cornélie. L'Art de corriger et de rendre les hommes constans. Paris, 1783.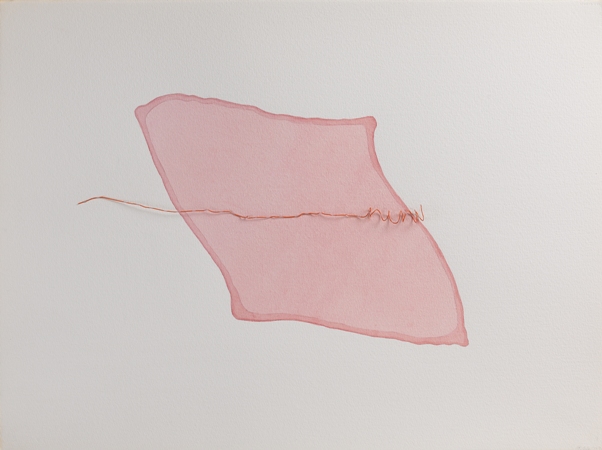 This work is licensed under a
Creative Commons Attribution-NonCommercial-NoDerivs 3.0 Unported License
.