(Auto)traduire La ceinture : entre l'individuel et le collectif
Sathya Rao

Bashair Alibrahim
Keywords:
Self-translation, Abodehman, Francophonie, The Belt, Saudi Arabia
Abstract
This article looks into both the Arabic self-translation and English translation of Saudi writer Ahmed Abodehman's first novel La ceinture (The Belt). The dialectic between the group and the individual at the heart of the novel will be our guiding thread. Whereas Abodehman's decision to write in French stands as a way out of the straightjacket imposed by both classical and dialectal Arabic, self-translating the novel back into Arabic can potentially dissolve the hard-won individuality in the collective order of Arabic. As for the English translation, it gives a new meaning to the dialectic between the individual and the collective.
References
Abodehman, Ahmed. "La Langue de Riyad." La Parole de la nuit. Riyad: Alriyad. N.P. June 2, 2005. Web. July 17, 2014. <http://www.alriyadh.com/2005/06/02/article69395.html>
Abodehman, Ahmed. Discours dans le salon littéraire d'Abdulaziz Khoja .N.p. Web. July 17, 2014. <http://www.alithnainya.com/tocs/default.asp?toc_id=15472&toc_brother=-1>
Abodehman, Ahmed. The Belt. Minneapolis: Ruminator books, 2002. Print.
Abodehman, Ahmed. La ceinture [Alhizam]. Beirut: Dar alsaqui, 2001. Print.
Abodehman, Ahmed. Entretien radiophonique. La langue française vue d'ailleurs – Archives. Medi1radio. June 19, 2000. Web. July 7, 2014. <http://www.medi1.com/archives/Ecrivains/Ecrivains.php>
Abodehman, Ahmed. La ceinture. Paris: Gallimard collection « Haute Enfance », 2000. Print.
Alazaz, Saleh. "Un Kahtani de la tribu de Gallimard." Asharq Al-awsat. June 15, 2000. Web. July 17, 2014. <http://www.mafhoum.com/press/Kahtani.htm>
Alibrahim, Bashair. "Faire chanter l'arabe en français, Ahmed Abodehman, écrivain et auto-traducteur." Diss. University of Alberta (Canada), 2013. Web. July 17, 2014. <http://hdl.handle.net/10402/era.32786>
Altounian, Janine. Un génocide aux déserts de l'inconscient. Paris: Les Belles Lettres, 1990. Print.
Ayad, Christophe. "L'essence de l'Arabie." Libération July 6, 2000. <http://www.liberation.fr/livres/2000/07/06/l-essence-de-l-arabie_332165>
Delbart, Anne Rosine. Les exilés du langage. Un siècle d'écrivains français venus d'ailleurs (1919-2000). Limoges: Presses Universitaires de Limoges, 2005. Print.
Djehad, Kadhem. "Que connaissez-vous sur : Ahmed Abodehman". Elaph. May 22, 2001. Web. July 17, 2014. <http://www.elaph.com/Web/Culture/2001/8/675909.htm>
Benabid, Nadia. Personal interview. April 24, 2014.
Genette, Gérard. Nouveau discours du récit. Paris: Seuil. 1983. Print. DOI: https://doi.org/10.2307/1772332
Genette, Gérard. Figures III. Paris: Éditions du Seuil. 1972. Print.
Grutman, Rainier. "L'autotraduction : dilemme social et entre-deux textuel." Atelier de traduction 7 (2007): 193-202. Print.
Grutman Rainier. Des langues qui résonnent. L'hétérolinguisme au XIXe siècle québécois. Montréal: Fidès – CÉTUQ, 1997. Print.
Harel, Simon. Les passages obligés de la littérature migrante, Montréal (Québec): XYZ éditeur, 2005. Print.
Jouanny, Robert. Singularités francophones ou choisir d'écrire en français, Paris: PUF, 2000. Print. DOI: https://doi.org/10.3917/puf.jouan.2000.01
Joyet, Angeline, and Éloïse Brezault. "Entretien avec Ahmed Abodehman." Centre Régional de Documentation Pédagogique de Paris (CRDP). March 6, 2006. Web. July 7, 2014. <http://crdp.ac-paris.fr/parcours/index.php/category/abodehman?paged=45)>
Hokenson, Jan Walsh, and Marcella Munson. The bilingual text. History and theory of literary self-translation. Manchester: St. Jerome, 2007. Print.
Lacey, Robert. Inside the Kingdom: Kings, Clerics, Modernists, Terrorists, and the Struggle for Saudi Arabia. New York: Viking. 2009. Print
Laroche, Maximilien. La double scène de la représentation : oraliture et littérature dans la caraïbe. Port-au-Prince, Haïti: Éditions Mémoire, 2000. Print.
Moura, Jean-Marc. Littératures francophones et théorie postcoloniale. Paris: PUF, 1999. Print.
Noiville, Florence. "Liens de feu." Le Monde. July 21, 2000. Web. July 7, 2014. <http://www.lemonde.fr/cgibin/ACHATS/ARCHIVES/archives.cgi?ID=35aef3ec177d15a585e2d922687e5ef4092c8650f34ae130>
Oustinoff, Michael. Bilinguisme d'écriture et autotraduction. Julien Green, Samuel Beckett, Vladimir Nabokov. Paris: L'Harmattan, 2001. Print.
Porra, Véronique. Langue française, langue d'adoption. Une littérature « invitée » entre création, stratégies et contraintes (1946-2000). Hildesheim, Zurich, New York: Georg Olms Verlag, 2011. Print.
Reiss, Katarina, and Hans. J. Vermeer. Grundlegung einer allgemeinen Translationstheorie, Tubingen: Niemeyer, 1984. Print. DOI: https://doi.org/10.1515/9783111351919
Sorman, Guy. Les enfants de rifaa : musulmans et modernes. Paris: Fayard, 2003. Print.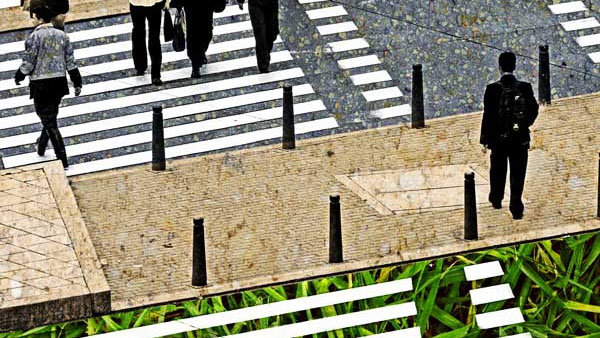 This work is licensed under a
Creative Commons Attribution-NonCommercial-NoDerivs 3.0 Unported License
.